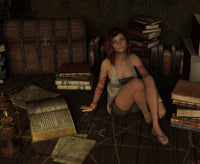 Wicca Today
We seek to explore cutting edge ideas, practices and techniques without forgetting the history that made all of this emerge.
Our consciousness and the world of which we are part, evolve together, forming a fruitful ecosystem. We call this ecosystem: Gaia, Mother Earth.
This interweaving permits us to change consciousness, social relations and the world around us. Bringing about such changes we call Magic.
Join with us to learn more.